01. RED RACER
Part of the Winter Thriller™ series introduced by Chris Hansen of Great Garden Plants, the oversized, velvety-crimson flowers are widely regarded as the truest red. Dark mahogany foliage that fades to dark green is a perfect complement to the striking blooms.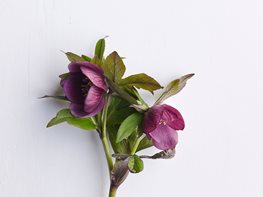 02. 'VELVET LIPS'
This Heronswood introduction has deep-maroon stems that emerge from the ground in early spring, offering a welcome color even before the flowers appear. The red-tinged new foliage unfurls to reveal nodding burgundy flowers with a shiny, darker crimson reverse.
03. PINE KNOT STRAIN DOUBLE PINK
"I am partial to any of the double-flowered forms, as the blooms last longer," says Fritz. "The clear lavender-pink color makes this a great companion to a wide range of spring ephemerals, such as early-blooming minor bulbs and forget-me-nots."
04. PEPPERMINT ICE
One of the many striking named varieties in the Winter Jewels™ series by
1. Don't just focus on flowersA visit to the Chicago Botanic Garden will quickly show you that Tim knows how to use a plant's best features in design. From leaf shape, color, and even furriness, Tim puts a big emphasis on texture. "Every plant has something to offer," he says. "When you go to the nursery to pick out plants, don't just focus in on the flowers," he says. "What is the plant also offering? A blue or gray shade of green? Or how about a pairing of bold leaves with very tiny, delicate ones?" he poses.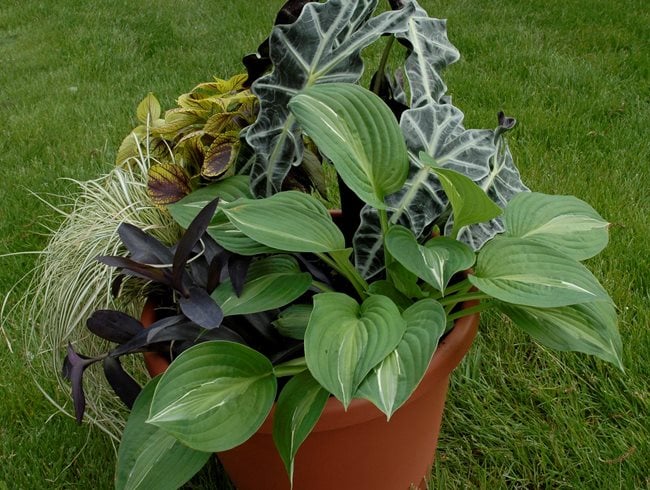 A single container at the Chicago Botanic Garden captures Tim Pollak's advice for emphasizing varying textures in design. Photo by: Chicago Botanic Garden.
2. Captivate with a single colorTrends outside of the gardening world are high on Tim's radar. They're the perfect way to keep the garden current and to challenge Tim and his team to find ways to present them. A current trend is repeating a color within beds, in containers and arrangements. "We see